The new XUUS 5 from KMLabs
KMLabs is proud to announce the launch of the fifth generation of our XUUS high harmonic generation (HHG) source. The new XUUS 5 is by far the most stable, refined, and powerful tabletop HHG source on the market for delivering EUV to semiconductor, coherent diffraction imaging (CDI), and spectroscopy applications. XUUS 5 not only delivers higher power and a smaller footprint, but this next gen solution brings even more capabilities to your lab!

The new XUUS 5 was designed with flexibility in mind. This generation system comes with specifications for generating both 30 nm and 13 nm, it can be pumped at different wavelengths, and it works with a variety of driving lasers. Interested in experiments at 22 eV? Drive the XUUS with the second harmonic of your amplifier system at 400 nm. Looking for higher photon energies? Drive the XUUS at 1.5 μm to generate 200 eV+. Add a XUUS 5 to extend the applications of your existing ultrafast laser system such as the KMLabs Wyvern, Dragon, or RAEA. Do you own an amplifier solution from Spectra-Physics or Coherent? The XUUS 5 is designed to work with many sources, and it can be configured to pump at your wavelength of choice to generate the photon energy range specific to your application and research goals.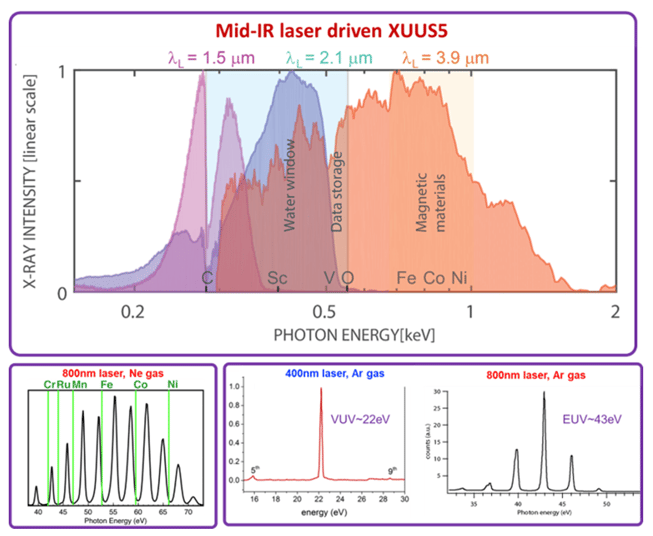 The first XUUS 5 sources are in production now for delivery to prestigious national labs and universities. The world's first XUUS 5 will be aimed at low photon energies, 20 – 80 eV, for atom probe tomography. This system will be powered by the KMLabs RAEA, the only ultrafast laser designed specifically for HHG. The XUUS 5's flexibility will be demonstrated in the next system in which the XUUS 5 will be driven by a Spectra-Physics Solstice ACE and aimed at 30 and 13.5 nm for EUV interference lithography research. We are also producing a XUUS 5 that will be driven with a Coherent Astrella, aimed at 20 – 60 eV for pump-probe and VMI spectroscopy research.
What's next? Beyond the XUUS 5 source, take a sneak peek into our new line of Arterium beamline modules. Delivering EUV or VUV to your experiment in vacuum has never been easier with our suite of specific-purpose beamline modules. We will officially launch our Arterium suite next year, but many of the critical components are available now. The latest addition to the Arterium line is the Arterium Filter Wheel module. This module has a 28-filter capacity, is high vacuum compatible to < 10-7 Torr, and has robust ferrofluidic vacuum coupling. Like all our Arterium modules, the Arterium Filter Wheel is designed for ease of use with features like in-place filter replacement and viewports for in-vacuum filter inspection.

What's in your lab? Contact us now to learn how the XUUS 5 and Arterium can extend your laser sources to 20 eV and beyond….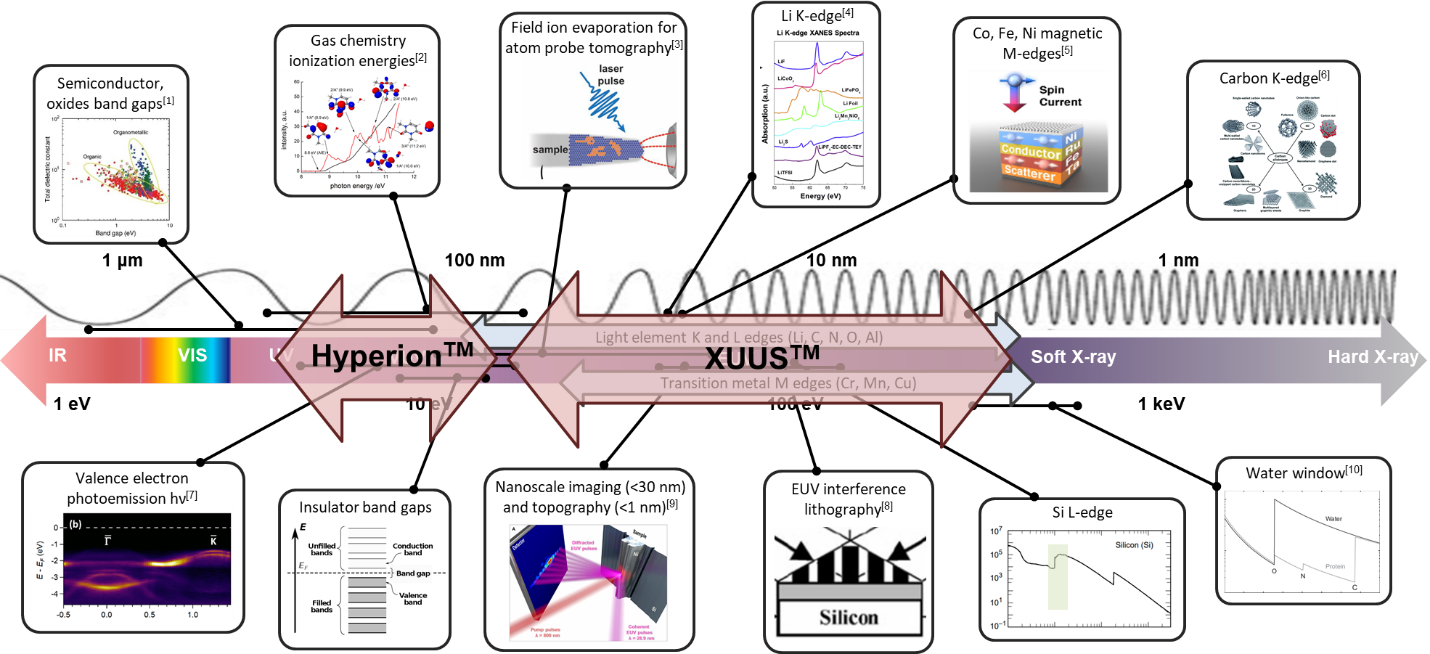 What's Hyperion? Click here.