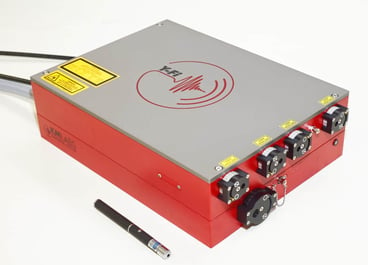 The Y-Fi OPA is KMLabs' vertically integrated, collinear optical parametric amplifier pumped by a Y-Fi HP. The class-leading pulse duration of the 1035 nm centered Y-Fi HP results in both a stable, coherent white light seed source and an exceptionally high conversion efficiency into the short-wave (1250-1800 nm) and mid-wave (2.4 – 4.5 μm) infrared. High repetition rate capabilities (1-2 MHz) give hundreds of mW of usable average power in the short-wave and mid-wave infrared with megawatt-class pulse peak power.
This award will be issued at SPIE Photonics West in January! Stay Tuned…#PhotonicsPrism #YFiOPA
KMLabs will also be exhibiting at SPIE BiOS (#8754) & Photoincs West (booth #1816) 2018.
We are looking forward to seeing you at San Francisco.