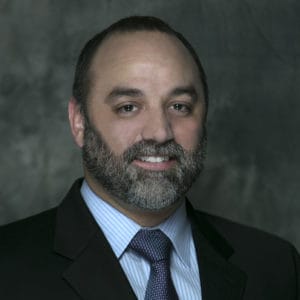 Boulder, Colorado, April 17, 2018 ––– KMLabs, pioneers and world leaders in ultrafast laser technology, announces it has appointed Kevin P. Fahey, Ph.D., as Chief Executive Officer. Dr. Fahey, a proven solutions-oriented executive, will drive the company's expansion into its next phase of growth, leveraging KMLabs' unique, advanced technology. Fahey will work with the KMLabs team to develop solutions targeted to key scientific and industrial markets ranging from biological imaging and chemical spectroscopy, through semiconductor and materials applications for the global marketplace.
This important next stage for KMLabs is enabled by a growth-phase equity round with participation from existing investors, including Intel Capital and the Colorado Impact Fund. The funding will support the release of robust versions of KMLabs' latest high-impact lasers to the scientific and industrial community. Previous investment enabled the company to advance its ultrafast Ti:sapphire and ultrafast fiber laser technologies, as well as the world's only fully-engineered coherent EUV/VUV high harmonic generation sources. The results of development in recent years have generated class-leading and fully robust solutions within unusually small — laptop-to-tabletop-sized — form factors.
"The technology team at KMLabs, led by Henry Kapteyn, Margaret Murnane and Sterling Backus, have spent the past 20 years developing and sharing ground-breaking technology that made a significant difference in laser-based science," says Jackie Sturm, Vice President and General Manager of Intel Corp.'s Global Supply Management Group and a KMLabs board member. "The company is now poised to bring full solutions based on this technology to an expanded range of scientific applications, including neuroscience, materials research and physics labs, as well relevance for the industrial markets."
Dr. Fahey adds, "We are very excited to begin building the collaborations and the community that will enable emergent technologies like 3- and 4-photon microscopy, 2D-IR and ultrafast photoemission spectroscopy. Even tabletop ptychographic imaging and EUV acoustic nanometrology will become practical realities for any laboratory. KMLabs have developed phenomenal technology into which we will continue to make substantial investment. I am personally looking forward to working with this amazing team to drive the company's leadership in laser technology, collaborating with scientific and industrial thought leaders in these important fields to advance great technical approaches from pioneering science to everyday practical reality."
Fahey has over 20 years of proven management experience in the high-tech sector with successful leadership roles where he drove significant growth. He was the VP of Marketing of Xradia, Inc., and VP of Marketing, and then CEO of Carl Zeiss X-ray Microscopy following the acquisition of Xradia by Zeiss. He became the Senior VP, Global Marketing and Market Segments and member of the management board for Carl Zeiss Microscopy, and the Digital Marketing Officer for Carl Zeiss Corporation. Prior to joining Xradia, he was president and CEO of Metrosol, Inc. He was also the Vice President and General Manager of the Fab Market Division of FEI Company. Fahey holds a Ph.D. and an M.S. in Materials Science and Engineering from Stanford University and a B.S. in Physics from the Massachusetts Institute of Technology.
Fahey assumes the reins of KMLabs immediately, while co-founder Henry Kapteyn will assume the role of EVP, CTO and board co-chair along with Merc Mercure. Co-founder and Professor Margaret Murnane will continue on the Board of KMLabs, as well as supporting the organization with technology development. Dr. Sterling Backus continues in his role as chief scientist.
Dr. Kapteyn notes, "We are very excited to see our company, which grew out of the commercialization of our research efforts, progress to this new, dynamic phase of its existence. We've built a solid foundation of advanced technology on which new integrated solutions will now be built under leadership experienced at doing the same."
About KMLabs
KMLabs (Boulder, Colorado, U.S.) is a leading manufacturer of compact, high-performance, ultrafast advanced laser systems for research and industrial applications, including multi-photon imaging, spectroscopy, OCT, EUV to THz-generation, micro- machining, coherent soft X-Ray and EUV femtosecond-to-attosecond pulse generation and applications in imaging and spectroscopy. It is the only commercial supplier of a coherent tabletop X-ray laser light source. The company's femtosecond (one quadrillionth of a second) laser systems (Ti:sapphire and also fiber laser based) offer unprecedented new capabilities that open-up new possibilities for industrial metrology, imaging and materials characterization. Additional information can be found at www.kmlabs.com.
About Intel Capital
Intel Capital invests in innovative startups targeting artificial intelligence, autonomous driving, workload accelerators, 5G connectivity, virtual reality and a wide range of other disruptive technologies. Since 1991, Intel Capital has invested US $12.2 billion in 1,520 companies worldwide, and more than 650 portfolio companies have gone public or been acquired. Intel Capital curates thousands of business development introductions each year between its portfolio companies and the Global 2000. For more information on what makes Intel Capital one of the world's most powerful venture capital firms, visit www.intelcapital.com or follow @Intelcapital.
About The Colorado Impact Fund
The Colorado Impact Fund, founded in July 2014, is an early stage growth capital firm dedicated to supporting local Colorado companies that generate consistent investment returns in addition to positive community outcomes. Investors in the Fund include some of Colorado's most respected executives, families, foundations and corporations, each of whom is committed to making a difference in the State of Colorado and beyond. Targeting investments in the areas of community health, natural resource conservation, education and workforce development and economic development, the Colorado Impact Fund leverages its collective experiences, resources and networks to help Colorado entrepreneurs create exceptional and lasting companies. For more information, visit https://www.coloradoimpactfund.com/