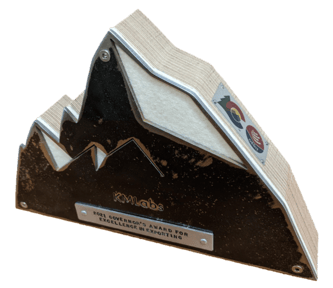 KMLabs is honored to be among the awardees for 2021 Governor's Award for Excellence in Exporting.
Colorado's Governor Jared Polis wrote in the award letter,
"On behalf of the State of Colorado, we would like to congratulate you on being chosen for the Governor's Award for Excellence in Exporting.
The award has been given annually since 1970 to businesses for their contributions to the State's economy through international trade. Exporting is vital to a strong and healthy economy.
Your company is a shining example of how exporting can help expand business, increase profits, and grow the Colorado economy as a whole. Colorado is now being recognized as a global hub for business in part due to your participation in the global market.
We are honored to recognize you for your commitment to exporting and wish you continued success."
The award ceremony was hosted virtually on 5/21/2021 at World Trade Day in Denver and KMLabs President Matthew Harada gave an award acceptance speech.
https://oedit.colorado.gov/press-release/governor-and-oedit-recognize-four-colorado-companies-for-excellence-in-exporting