Congratulations to KMLabs co-founder Margaret Murnane for winning the Presidential Distinguished Service Award for the Irish Abroad for science, technology and innovation presented by Ireland's president Michael D. Higgins.
Prof Murnane is regarded as being one of the leading optical physicists of her generation.
She is Director of the National Science Foundation STROBE Science and Technology Center on functional nano-imaging, a fellow at JILA and Distinguished Professor at the Department of Physics and Electrical and Computer Engineering at the University of Colorado, as well as a co-founder (with Henry Kapteyn) of KMLabs.
The award was presented at a ceremony at the Aras an Uachtarain (Ireland's "White House") by Ireland's President Higgins.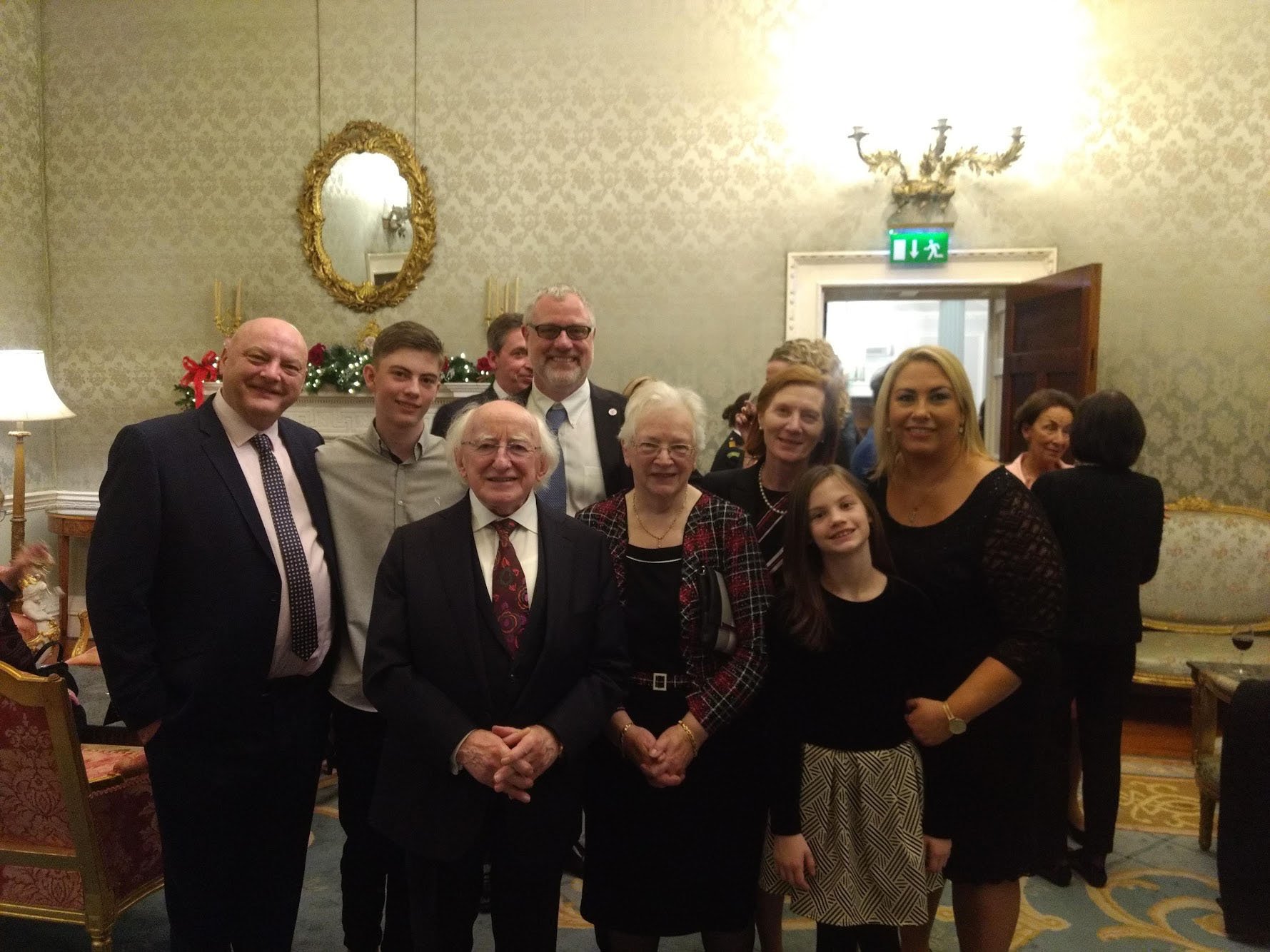 L-R: Gerard Murnane (brother), Killian(Nephew), President Higgins, Henry Kapteyn, Nell Murnane (mother), Margaret, Aimee Murnane (niece), Caroline Murnane (sister in law)
Prof Murnane is seen here with President Higgins, surrounded by proud family. Her KM family are proud too!