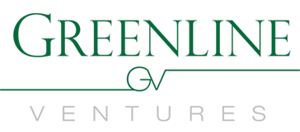 Boulder, Colorado - Kapteyn-Murnane Laboratories, Inc. ("KMLabs") today announced a new million dollar credit agreement with Greenline Ventures ("Greenline"). Greenline, a certified B Corp, is an impact-focused investment management firm. As an employee-owned and minority-controlled entity that is headquartered in Denver, CO, Greenline was a great fit for KMLabs. "Greenline Ventures is excited to work with KMLabs," said Greenline President and Co-Founder Patrick Vahey. He added, "We expect this loan will help KMLabs to further invest in their local community and employees and to deliver cutting edge products to their customers."
KMLabs intends to use the financing to provide additional liquidity for salaries and working capital. "We are currently building several extremely advanced pieces of equipment for our customers. The Greenline partnership allows us to do what we do best: focus on the science and precision manufacturing processes without worrying about cash flow cycles," said KMLabs President, Matt Harada. KMLabs expects to deliver the largest value of products in its history during the second half of 2020, including to the National Institute of Standards and Technology (NIST) and the renowned semiconductor research institute, imec.
The Greenline facility is viewed by KMLabs as a display of confidence in KMLabs' business of building advanced light sources for research and industry. KMLabs' ultrafast lasers and high harmonic generation sources of extreme ultraviolet (EUV) light are particularly in demand given the shift to EUV in the semiconductor industry. And KMLabs' developments in vacuum ultraviolet (VUV) is enabling new innovations in advanced fuels research.